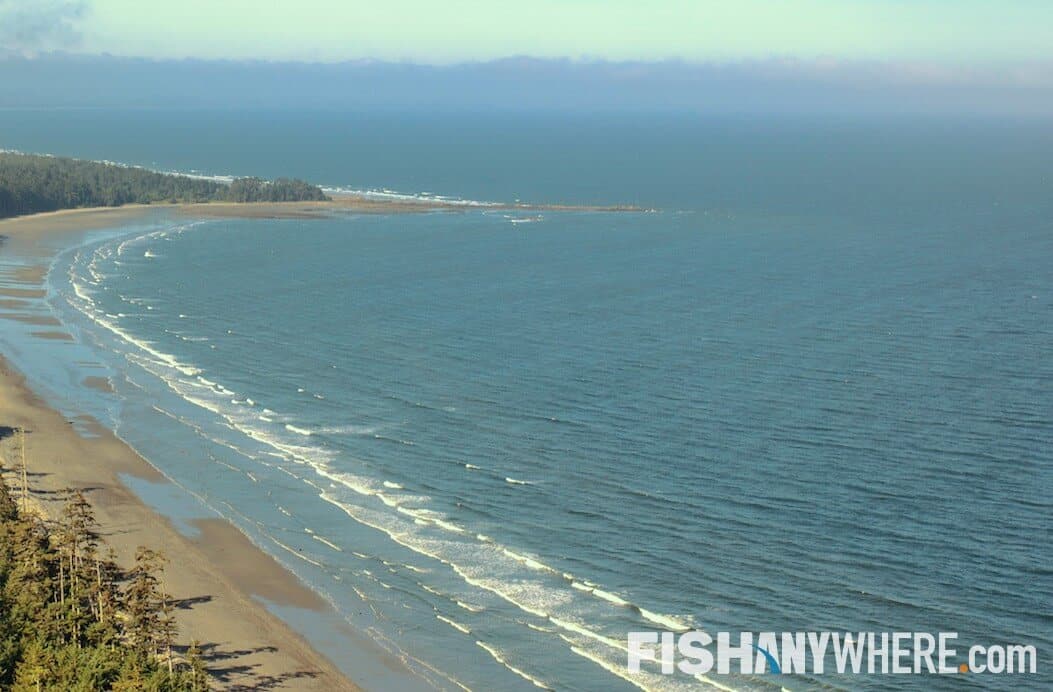 An archipelago off the west coast of the Canadian province of British Columbia, Haida Gwaii is one of the most gorgeous places on the planet. Consisting of about 150 islands spread over an area of 3930 square miles and being home to four species of salmon, it constantly lures anglers and other tourists from all over the world. It's also known as the Queen Charlotte Islands, which was the archipelago's former official name until recently. If you're looking for the next spot for your angling adventure, Haida Gwaii is definitely the place to be and your adventure is sure to be epic!Fishing in Haida Gwaii is truly a remarkable experience. A dream come true for every angling enthusiast, this spectacular archipelago is a place that you definitely shouldn't miss. You can reel in excellent catches over these waters, especially since Haida Gwaii is the spot where all migrating fish stop to rest and eat before they head to their natal spawning rivers. There's plenty of chinook salmon weighing a whopping 40 pounds during summer, so you should seize this opportunity now!
If you decide to head to Haida Gwaii, plan your trip in spring or summer, anytime between April and September. That's when you'll have a chance to catch a few pretty large salmon. Find an unforgettable fishing trip in Haida Gwaii with FishAnywhere today!
Before you head to Haida Gwaii, you should take the time to learn the popular fishing techniques used here – especially if you're a beginner in the angling world. If you're armed with experience, you probably know many of these techniques already. The most popular fishing techniques in Haida Gwaii include light tackle, offshore fishing, inshore fishing, trolling, bottom fishing, and fly fishing. A FishAnywhere guide will gladly provide a helping hand if you are not familiar with these techniques.Haida Gwaii is home to four species of salmon: chinook salmon, sockeye salmon, coho salmon, and chum salmon. It's also home to ling cod and halibut, which can definitely make your Haida Gwaii fishing trip more memorable and exciting! Don't miss this great opportunity to reel in the catch of a lifetime! Book your Haida Gwaii fishing charter with FishAnywhere today!If you want to head over to Haida Gwaii, booking a fishing charter is a must. FishAnywhere can hook you up with some of the best Haida Gwaii fishing charters that are certain to enrich trip. Most of our fishing charters are private, so they're ideal for families and friends. Our charter captains are very friendly yet professional, and they are wonderful company. They can even teach you lots of fishing tricks! Find a fishing trip in Haida Gwaii with FishAnywhere today! Book one of our available Haida Gwaii fishing charters and plan a trip you'll never forget!