Lake Dardanelle is a 34,300-acre reservoir. It's the vital part of the McClellan-Kerr Arkansas River Navigation System. When it comes to fishing bass, you won't be able to find a better place. This is simply because white bass are native to the Arkansas River. In fact, Lake Dardanelle is one of the nation's premier major bass-fishing tournament sites. The climate, especially the mild winter, make this lake a populous bass habitat. The lake is 50 miles long. Add 315 miles of shoreline and you've got yourself a location that offers dozens of fishing opportunities.Here at FishAnywhere, we care about our clients. This is why we have experienced professional fishing guides and charter captains to help you find the best fishing spots in Lake Dardanelle. Our guides and captains have tons of fishing experience in the waters of this lake. They'll be by your side the entire time. If you decide to book one of the many Lake Dardanelle fishing charters, you should know that you'll be able to experience both onshore and offshore fishing on this lake.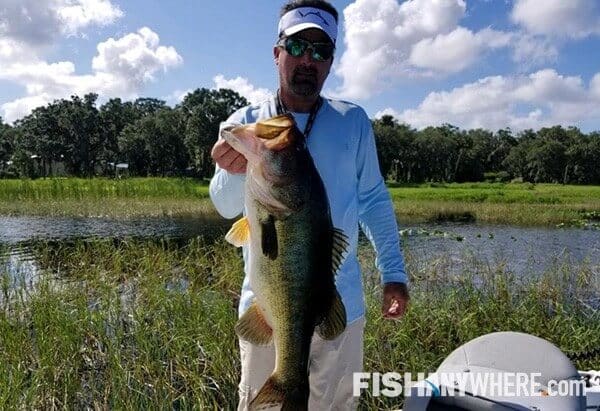 As you might already know, some fish species are more active during a specific season. The best seasons to fish at Lake Dardanelle are fall or spring. Due to the hot climate and sunny days, the spring and fall are definitely the best seasons to fish. On a sunny day, try to find a fishing spot with a natural shade. Don't miss out the best season to fish. Find a fishing trip in Lake Dardanelle today!
Fishing on Lake Dardanelle is quite the experience for both novice fishermen and experienced anglers. You'll be able to use several fishing techniques ranging from spinning and fly fishing to trolling and jigging. Our guides will help you use the best technique in a specific location.Lake Dardanelle is part of one of the largest river systems in the country. This is why there is a huge variety of fish in these waters. You will be able to catch: blue catfish, channel catfish, flathead catfish, sauger, largemouth bass, white bass, hybrid striped bass, white bass, spotted sunfish, striped sunfish, bluegill sunfish, redear sunfish, crappie, and warmouth. Catch the prize of your lifetime. Book a fishing trip in Lake Dardanelle now!Here at FishAnywhere, we have one goal - to help our clients experience the best fishing locations. This is why our Lake Dardanelle fishing charters include fishing guides and captains. You'll be able to find the best Lake Dardanelle fishing charters on our website. The fish of Lake Dardanelle await! Find a Lake Dardanelle fishing charter today!