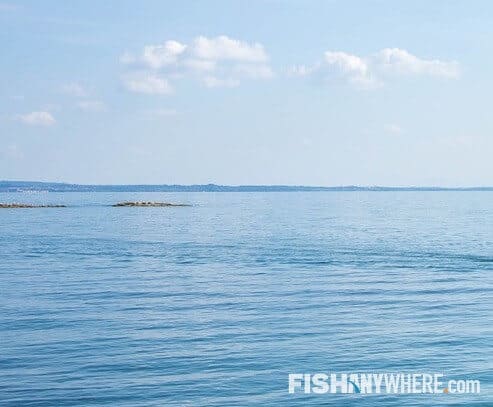 The Bay of Quinte is located on the northern shore of Lake Ontario. This long and narrow bay forms the shape of the letter "Z". Due to its unique geo-position, it offers amazing fishing opportunities for anglers who enjoy fishing during the winter months. The general area of Bay of Quinte offers attractive accommodation to fishermen and their families. This is an excellent opportunity to bring your entire family on a winter vacation and share your adventure with them.Bay of Quinte is a popular fishing destination. This is not only because it promises a good catch, but also because it offers different fishing opportunities. Regardless of whether you enjoy fishing from the shore or on the water, you will be able to enjoy it here. Those of you who love ice fishing are in for a treat in this bay.
The best season to fish in the Bay of Quinte starts in December and last only to February. During these couple of months, the fishing conditions are perfect, and the fish are very active. Experience real winter fishing. Find a fishing trip in Bay of Quinte today!
The Bay of Quinte offers some of the greatest ice fishing opportunities. You can also catch a variety of fish using jigging, trolling, spinning, and fly fishing. If you want to try a new technique, our licensed charter captains will help you overcome any challenges you face when waters of Bay of Quinte.The Bay of Quinte waters are full of walleye. Fishermen catch 10lb ones on a daily basis, but there are also ones that weight up to 14lbs. This fishing destination is also known for its diverse fish population. You will be able to catch northern pike, bass, perch, sheephead, perch, largemouth bass, smallmouth bass, muskellunge, white bass, crappie, freshwater drum, carp, and catfish.Browse through our listings and discover the available fishing charter trips in the Bay of Quinte. If you decide to book a Bay of Quinte fishing charter with us, we will provide you with a licensed fishing guide or charter captain to help you experience winter fishing to the fullest. Let the ice fishing season begin. Find a fishing trip in Bay of Quinte today!