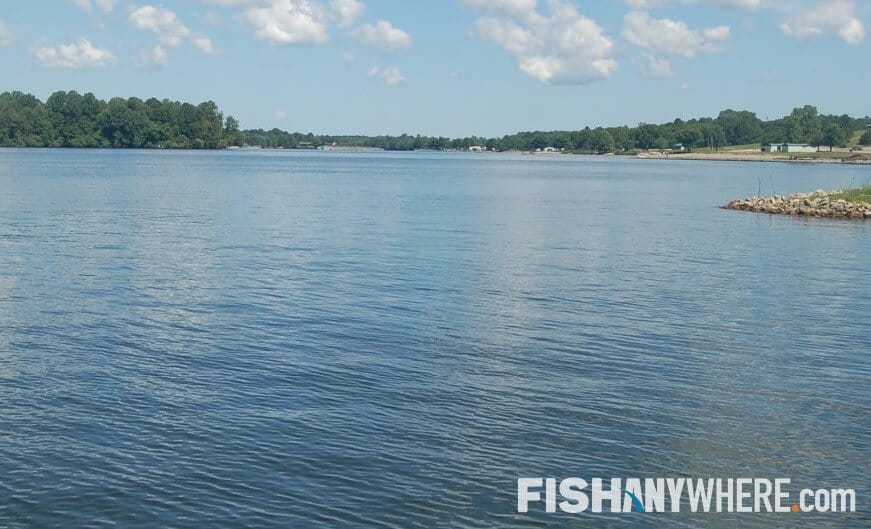 West Boggs Creek Lake is part of the large West Boggs Park, which stretches at over 1,500 acres without the lake itself. This large area includes beaches, picnic areas, playgrounds, West Boggs Creek Lake fishing charters, and campgrounds. Many people come to this park to spend a fun weekend in nature or simply have a relaxing picnic. However, a lot of people come down to Southern Indiana because of the lake, more specifically the fishing opportunities it provides.Every single one of the 625 acres of West Boggs Creek Lake is filled with aquatic life. The lake has no restrictions for motor size and the speed limit is set at 35 mph while on the main part of the water, however, all inlets and coves are considered to be idle zones. This means that there is room for everyone and that fishing is always possible without any issues or headaches. There are also a lot of campsites around the lake near the beach where you can set up and fish from the shore.
The most popular fishing techniques on West Boggs Creek Lake are spinning, fly fishing, trolling, jigging. What's great about this lake is that all these different styles can be used in West Boggs Creek Lake fishing charters. This is because the lake is so rich with fish that it doesn't matter where you set up, you can always expect to catch something.
Another reason why this lake is so popular among fishermen is that it offers all fishing opportunities all year-round. No matter when you decide to come, you can expect to reel in some prize catches. Find a fishing trip in West Boggs Creek Lake today!Most people go to West Boggs Creek Lake to fish for bass, however, this lake offers other fishing opportunities as well. This lake has been subjected to big changes in the last couple of years. One of the most dominant fisheries was drained a couple of years ago to avoid gizzard shad overpopulation. Since then, it has been restocked and the fish species have balanced out. The most common species you can expect to catch on this lake include largemouth bass, bluegill, crappie, and carp. Book your West Boggs Creek Lake fishing charter today!A fishing charter is an absolute must if you choose to fish West Boggs Creek Lake. FishAnywhere can provide you with an experienced local captain who knows every inch of these waters. Our fishing charter captains are the perfect guides for a productive day of fishing out on West Boggs Creek Lake. Find a fishing trip in West Boggs Creek Lake with FishAnywhere today!