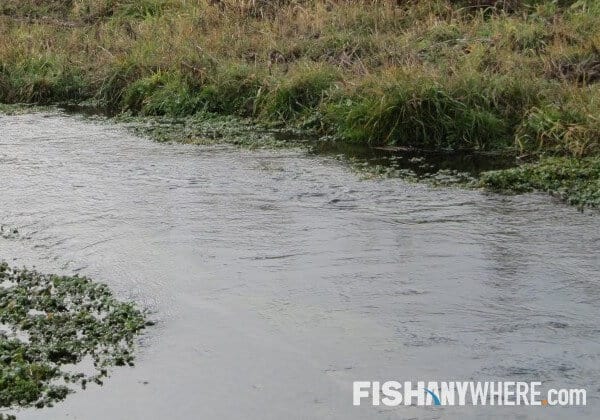 Waterloo Creek waters are THE destination for the best fishing in Iowa. Waterloo Creek is home to a broad range of various species and offers a lot of unforgettable experiences especially when you book a FishAnywhere Waterloo Creek fishing charter! Waterloo Creek is located in Dorchester, Iowa. The nature around Waterloo Creek is serene and is home to a lot of wooded areas and open prairies. It's known for an abundance of natural and quiet locations, which will help you relax and enjoy your family vacation.Dorchester is located between the upper and lower waters of Waterloo Creek, which enables you to explore the entire area with the help of our guides. That way, you'll be able to enjoy nature and experience the best fishing in all of Iowa. Waterloo Creek is home to a great selection of trout so no matter your experience level, you'll be able to reel in a sizeable keeper! Waterloo Creek is the perfect destination for the entire family!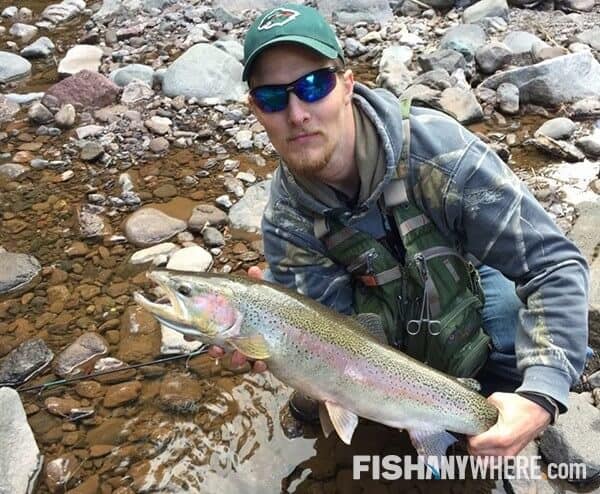 Although it's possible to fish Waterloo Creek, the most suitable fishing season is spring. Waterloo Creek is known as Iowa Spring Creek Paradise for a reason! Besides, you'll experience the best fishing, warm weather, and rich nature. These waters are truly a site to see in the springtime!
Depending on the type of fish, you can use several fishing techniques. Although Waterloo Creek is rich with various species, you'll be able to catch the desired types of fish using spinning and fly-fishing techniques. If you are ready for a once-in-a-lifetime adventure – find a fishing trip in Waterloo Creek today!Waterloo Creek is rich with numerous types of fish, but the most familiar are rainbow trout, brown trout, brook trout, and white sucker. The rainbow trout of Waterloo Creek are wild, which is proof that you can experience nature in its true form with a FishAnywhere Waterloo Creek fishing charter. Whether you are new to this sport or an avid professional – book your Waterloo Creek fishing charters today!FishAnywhere is the best source for finding the ideal Waterloo Creek fishing charter. This location is suitable both for a group of friends interested in fishing or entire families. If you decide to visit Waterloo Creek alone, we are sure that you'll have a great time and experience the fishing adventure of a lifetime. Fun and adventure are guaranteed with FishAnywhere Waterloo Creek fishing charters! Our experienced fishing captains will be there to guide you on the best fishing adventure in Waterloo Creek! Don't wait for a second – find a fishing trip in Waterloo Creek with FishAnywhere today!