It doesn't matter if you're an expert or new to the world of angling, you have to admit it's one of the most magical experiences in the world. You know what place is magical, incredibly relaxing, and should definitely be on your list of fishing destinations? Caples Lake. Located in the Sierra Nevada mountains, Caples Lake is a wonderful place to enjoy fishing and nature, and truly unwind. If you're looking for your next fishing spot, you should really look no further than Caples Lake. It's every angler's dream come true.Looking for the perfect spot to icefish in California? Caples Lake is the place to be. Sitting at 7,950 feet, with its 600 acres tucked away high in the Sierra Nevada mountains, the lake is remarkably serene on sunny days and is sure to make your fishing trip unforgettable. If you're looking for the angling experience of a lifetime and seize truly amazing fishing opportunities, plan your fishing trip and head for the wonderful Caples Lake.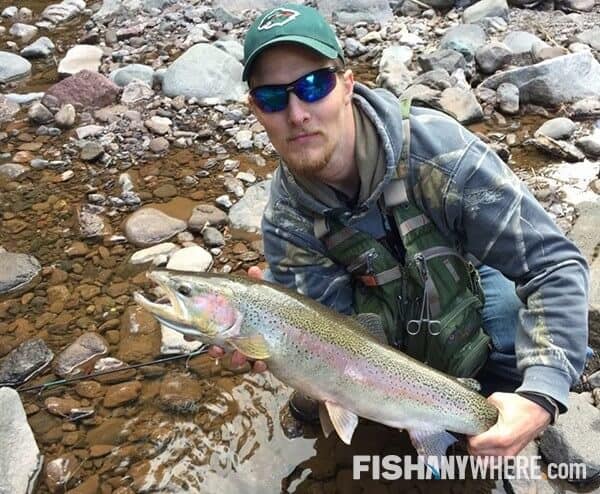 Since Caples Lake is one of the best places to icefish, the best season to head there is winter. Since California has warmer weather, the absolute best time to icefish or fish in general is during the colder months. If you choose to fish in this season, your Caples Lake fishing trip will undoubtedly be breath-taking. If you want to take a fun and exciting Caples Lake fishing trip, and we'll connect you up with a Caples Lake fishing charter that will make your trip truly memorable.
Whether you're an experienced angler or you're just starting your angling journey, there are some fishing techniques you should be aware of before you head on your Caples Lake fishing trip. Popular fishing techniques in Caples Lake include spinning, fly fishing, trolling, ice fishing and jigging. Our Caples Lake fishing charters are a great choice if you're a beginner because you'll be sailing off with our experienced fishing guides who can teach you new techniques and show you a few fishing tricks.Caples Lake offers several excellent fishing opportunities in winter, the best of which would be trout. The lake is famous for its rainbow trout, brook trout, and cutthroat trout, as well as mackinaw trout, otherwise known as lake trout. Don't miss out on these opportunities! Hurry up and book a Caples Lake fishing charter with FishAnywhere today!If you're interested in Caples Lake fishing charters, FishAnywhere is the way to go. We're proud to say that we're one of the best providers of top-notch fishing charters all across the United States, with a team of highly-experienced charter captains and fishing guides who can teach you lots of fishing tricks. If you're an angler who doesn't really need a guide, our friendly crew on board will simply make wonderful company. with FishAnywhere today and book one of our available Caples Lake fishing charters! We guarantee that you'll absolutely love it!